Archive for November, 2012
Proud Suppliers of Hallway Equine Feeds!
Continue Reading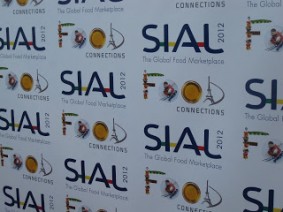 It was tough, but Team Fornazor braved the record-breaking heat and attended SIAL Paris October 2012. Not only was it hot walking the boulevards of Paris, it was very hot in Parc des Expositions de Paris-Nord Villepinte. The weather was suffocating, but we were in Paris, so how could we really complain?
Continue Reading
Recent Posts
Archives
About Us
Name: Fornazor International
Location: Hillsdale, New Jersey, United States
Fornazor International, Inc. currently supplies a wide range of feed ingredients to the export market. Our feed ingredients include animal proteins, such as poultry feed; vegetable proteins, such as distillers grains, corn gluten meal, and soybeans; and various marine proteins.
We can also supply aquaculture feeds, pet foods, alfalfa pellets, forage grass and equine supplements and feeds. In addition, we have a full line of value added bakery ingredients and additives such as dough conditioners, as well as specialty foods. Contact us for more information.
View My Complete Profile