Archive for January, 2019
Dairy Market Insights
The global dairy market was USD 413.8 billion in 2017, and is expected to register a decent growth rate during the forecast period. The global dairy sale has surpassed 192,884 million kg in 2017, with milk accounting for the largest category. The global dairy market observed a volume growth of 1.8% during the past five years.
Asia-Pacific is the most significant market holding a market share of 42% in 2017, driven by growing appetite for dairy in India and China. Europe, the United States, New Zealand, Australia, and Argentina are the primary dairy-producing countries, globally. China is the fastest-growing dairy market, expecting to witness a CAGR of 8.9%, during the forecast period. Affordability and expanding retail distribution, such as supermarkets/hypermarkets remains the key driver for emerging markets. Consumer interest in fermented dairy products, owing to their digestive health benefits, have become popular.***
Fornazor International will be exhibiting at VIV Bangkok, March 12 to 15, 2019. If you are attending, please stop by our booth and learn about Amino Plus (R) a soy bypass protein used to enhance the milk productivity in dairy cattle. Fornazor booth is in Hall 102/ Booth 2270
***Original article at : https://www.mordorintelligence.com/industry-reports/dairy-market
Continue Reading
Results are in from 2018
More than 20% of US agriculture is exported overseas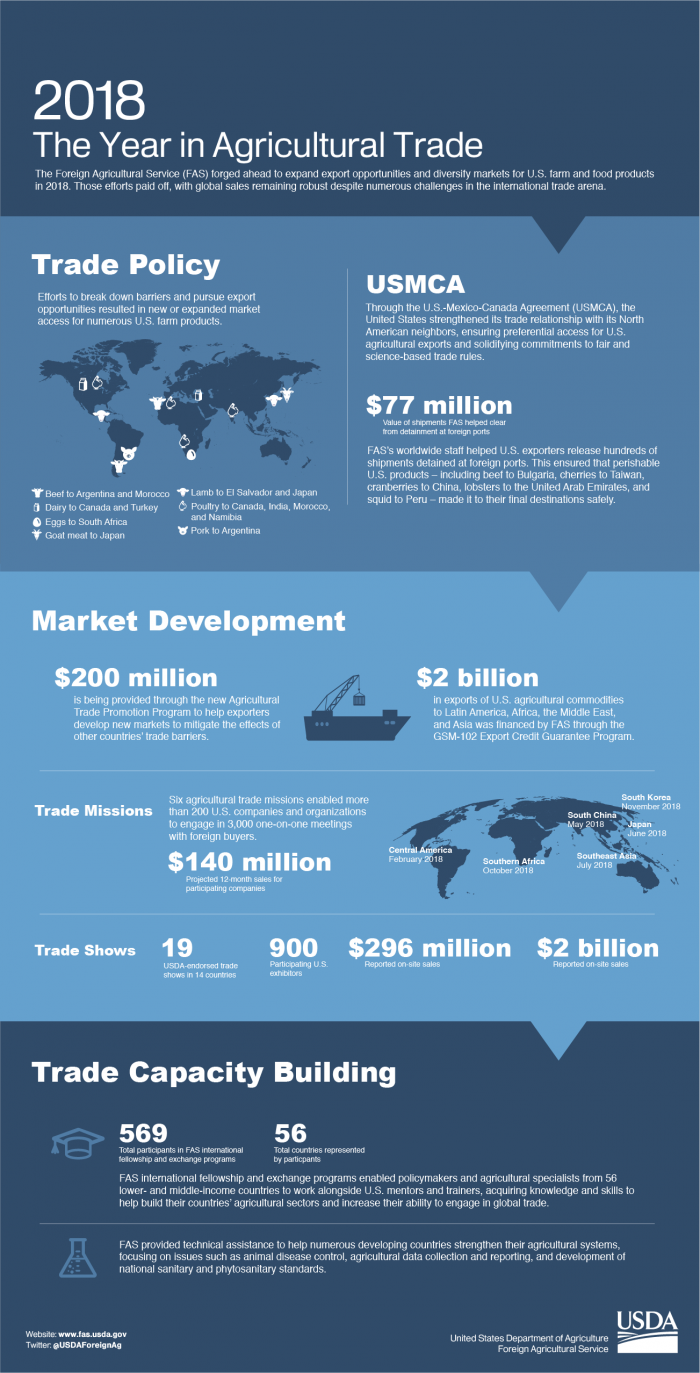 Continue Reading
Recent Posts
Archives
About Us
Name: Fornazor International
Location: Hillsdale, New Jersey, United States
Fornazor International, Inc. currently supplies a wide range of feed ingredients to the export market. Our feed ingredients include animal proteins, such as poultry feed; vegetable proteins, such as distillers grains, corn gluten meal, and soybeans; and various marine proteins.
We can also supply aquaculture feeds, pet foods, alfalfa pellets, forage grass and equine supplements and feeds. In addition, we have a full line of value added bakery ingredients and additives such as dough conditioners, as well as specialty foods. Contact us for more information.
View My Complete Profile