Did You Know New Jersey's State Animal is the Horse?
New Jersey is home to about 42,000 horses. That's a lot of hay!
While our relationship with horses has changed from utilitarian to enjoyment, much has not changed: horses are still very much part of our lives and our relationship with them ties us to the land.
More than 176,000 acres of land across New Jersey support equestrian activities and another 46,000 acres are used to grow hay and grains for horses. Garden State horses are used for racing, breeding, showing, pleasure riding and therapy for the disabled.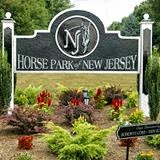 In New Jersey, the equine industry is the locomotive that drives the farmland and open space program. The industry is a powerful economic engine....it's the farmer who grows the hay, the farrier who shoes the horses, the veterinarian who keep them healthy. And that's just for starters. There are approximately 13,000 jobs in New Jersey which depend on the horse industry.
Fornazor International is a New Jersey based company which sells Hallway Feed on an international basis. Hallway has been the feed of choice for many first place finishers. Contact us for details.
Recent Posts
Archives
About Us
Name: Fornazor International
Location: Hillsdale, New Jersey, United States
Fornazor International, Inc. currently supplies a wide range of feed ingredients to the export market. Our feed ingredients include animal proteins, such as poultry feed; vegetable proteins, such as distillers grains, corn gluten meal, and soybeans; and various marine proteins.
We can also supply aquaculture feeds, pet foods, alfalfa pellets, forage grass and equine supplements and feeds. In addition, we have a full line of value added bakery ingredients and additives such as dough conditioners, as well as specialty foods. Contact us for more information.
View My Complete Profile