Dubai International Horse Fair: First Day
Fornazor International is in Dubai this week to exhibit in the tenth annual horse fair featuring equestrian equipment, services and care products. Dubai is the perfect location for this fair, since it is home to the Dubai World Cup, the world's richest horse race.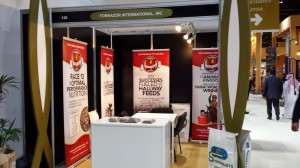 We are exhibiting Kentucky-based Hallway Feed. Fornazor International exclusively represents this top-rated feed line in the Middle East.
Please visit us to learn why trainers around the world select Hallway Feed products. Show hours are 2 to 8 pm on Friday, March 21 and 11 am to 8 pm on Saturday, March 22.
Recent Posts
Archives
About Us
Name: Fornazor International
Location: Hillsdale, New Jersey, United States
Fornazor International, Inc. currently supplies a wide range of feed ingredients to the export market. Our feed ingredients include animal proteins, such as poultry feed; vegetable proteins, such as distillers grains, corn gluten meal, and soybeans; and various marine proteins.
We can also supply aquaculture feeds, pet foods, alfalfa pellets, forage grass and equine supplements and feeds. In addition, we have a full line of value added bakery ingredients and additives such as dough conditioners, as well as specialty foods. Contact us for more information.
View My Complete Profile