Fornazor International has arrived in Italy for the the Cremona Fiere Dairy Show
Traders from Fornazor International have arrived in Italy for the the Cremona Fiere Dairy Show. The International Dairy Cattle Show features a display of innovative equipment, technologies and services as well as numerous conferences and seminars. The program of conferences and seminars is one of the strengths of the show and every year it draws the attention of breeders, veterinaries, dairy feed producers, researchers and professionals from the processing industry.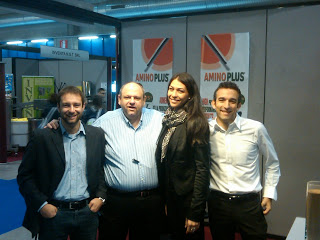 This year's International Dairy Cattle Show, which will feature 852 exhibitors from 14 different countries, will be bigger than ever. Last year's show drew 73,560 visitors and an even larger crowd is expected for this year.
Fornazor International is an exporter of many high quality dairy feeds including Cottonseed, Alfalfa, and AminoPlus. We are proud to be exhibiting with our Italian agent, Tencom. Please come visit us in booth number 448/449, located in building number 2.
Recent Posts
Archives
About Us
Name: Fornazor International
Location: Hillsdale, New Jersey, United States
Fornazor International, Inc. currently supplies a wide range of feed ingredients to the export market. Our feed ingredients include animal proteins, such as poultry feed; vegetable proteins, such as distillers grains, corn gluten meal, and soybeans; and various marine proteins.
We can also supply aquaculture feeds, pet foods, alfalfa pellets, forage grass and equine supplements and feeds. In addition, we have a full line of value added bakery ingredients and additives such as dough conditioners, as well as specialty foods. Contact us for more information.
View My Complete Profile