Fornazor International Introduces Alfalfa Pellets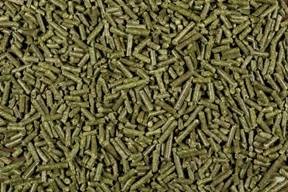 Looking for organically certified alfalfa pellets? You've come to the right place! Fornazor International offers EU Organic Certified (equivalent to USA NOP certification) alfalfa pellets.
This exceptionally high quality feed is used for dairy cows, beef cattle, horses, sheep, goats and rabbits.
Specs:
* Maximum of 10% moisture
* Pellet diameter .6 mm
* Protein ranges from 14 to 18% on dry matter
* Available in containers (load is approximately 26MT)
Please call us for full details and samples.
Recent Posts
Archives
About Us
Name: Fornazor International
Location: Hillsdale, New Jersey, United States
Fornazor International, Inc. currently supplies a wide range of feed ingredients to the export market. Our feed ingredients include animal proteins, such as poultry feed; vegetable proteins, such as distillers grains, corn gluten meal, and soybeans; and various marine proteins.
We can also supply aquaculture feeds, pet foods, alfalfa pellets, forage grass and equine supplements and feeds. In addition, we have a full line of value added bakery ingredients and additives such as dough conditioners, as well as specialty foods. Contact us for more information.
View My Complete Profile