On the Road to VIV Russia
The Fornazor team is headed to Moscow to exhibit at VIV Russia, an agricultural fair entitled "From Feed to Meat." The exhibition will feature equipment, supplies and raw materials. VIV Russia last took place in 2011. Hundreds of exhibitors met with thousands of attendees to discuss every aspect of the animal husbandry industry.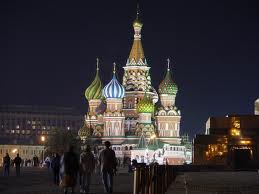 Fornazor International's booth will be located in the USA Pavilion, Hall 7, booth 17P0, in the Crocus Exhibition Center.
If you will be attending the exposition, please stop by the booth. We will be there to discuss feed ingredients including animal proteins, marine proteins, aquaculture feeds and equine feeds. We also offer specialty food service items and fresh table eggs.
Recent Posts
Archives
About Us
Name: Fornazor International
Location: Hillsdale, New Jersey, United States
Fornazor International, Inc. currently supplies a wide range of feed ingredients to the export market. Our feed ingredients include animal proteins, such as poultry feed; vegetable proteins, such as distillers grains, corn gluten meal, and soybeans; and various marine proteins.
We can also supply aquaculture feeds, pet foods, alfalfa pellets, forage grass and equine supplements and feeds. In addition, we have a full line of value added bakery ingredients and additives such as dough conditioners, as well as specialty foods. Contact us for more information.
View My Complete Profile