Archive for the cottonseed Tag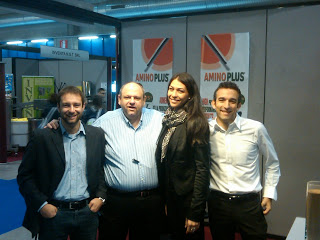 Traders from Fornazor International have arrived in Italy for the the Cremona Fiere Dairy Show. The International Dairy Cattle Show features a display of innovative equipment, technologies and services as well as numerous conferences and seminars.
Continue Reading
Fornazor just returned from a very successful show at the World Dairy Expo (WDE) in Wisconsin. Our USA produced alfalfa bales and pellets, corn gluten meal and soybean meal, cottonseed, DDGS, Amino Plus and our menu of other agricultural commodities generated lots of interest.
Continue Reading
In the wake of Hurricane Irene, US farmers have begun to survey the extensive damage inflicted on their crops. Farms in one state, North Carolina, are now reporting significant damage to many of their harvests, including the all-important cotton crop. North Carolina is the United States' fourth-largest cotton grower, but after Hurricane Irene the state is now facing devastatingly low numbers of the popular product as well as a loss in profits.
Continue Reading
Recent Posts
Archives
About Us
Name: Fornazor International
Location: Hillsdale, New Jersey, United States
Fornazor International, Inc. currently supplies a wide range of feed ingredients to the export market. Our feed ingredients include animal proteins, such as poultry feed; vegetable proteins, such as distillers grains, corn gluten meal, and soybeans; and various marine proteins.
We can also supply aquaculture feeds, pet foods, alfalfa pellets, forage grass and equine supplements and feeds. In addition, we have a full line of value added bakery ingredients and additives such as dough conditioners, as well as specialty foods. Contact us for more information.
View My Complete Profile