Archive for the Fornazor Tag
In the wake of Hurricane Irene, US farmers have begun to survey the extensive damage inflicted on their crops. Farms in one state, North Carolina, are now reporting significant damage to many of their harvests, including the all-important cotton crop. North Carolina is the United States' fourth-largest cotton grower, but after Hurricane Irene the state is now facing devastatingly low numbers of the popular product as well as a loss in profits.
Continue Reading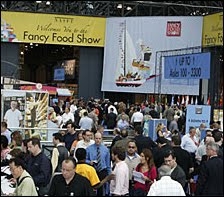 The Fornazor specialty food team just returned from the calorie- filled, Fancy Food Show in Washington DC. If you can think of a food, we probably tasted it. With over 180,000 products from 80 countries around the world, there was more than enough to keep us busy.
Continue Reading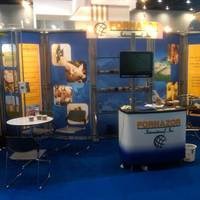 As the calendar turned to a new year, the focus of Fornazor's marketing and sales teams zeroed in on Bangkok, Thailand, as VIV Asia was set to begin. Held every-other-year during the month of March, VIV Asia is Asia's largest livestock technology exhibition. Showcasing world-class technology to Thailand and Asia's livestock industry, this convention featured 650 companies and offered the latest livestock technology and solutions to 22,000 industry professionals from 94 countries.
Continue Reading
Recent Posts
Archives
About Us
Name: Fornazor International
Location: Hillsdale, New Jersey, United States
Fornazor International, Inc. currently supplies a wide range of feed ingredients to the export market. Our feed ingredients include animal proteins, such as poultry feed; vegetable proteins, such as distillers grains, corn gluten meal, and soybeans; and various marine proteins.
We can also supply aquaculture feeds, pet foods, alfalfa pellets, forage grass and equine supplements and feeds. In addition, we have a full line of value added bakery ingredients and additives such as dough conditioners, as well as specialty foods. Contact us for more information.
View My Complete Profile