As reported by the United States Department of Agriculture/ Foreign Ag Service: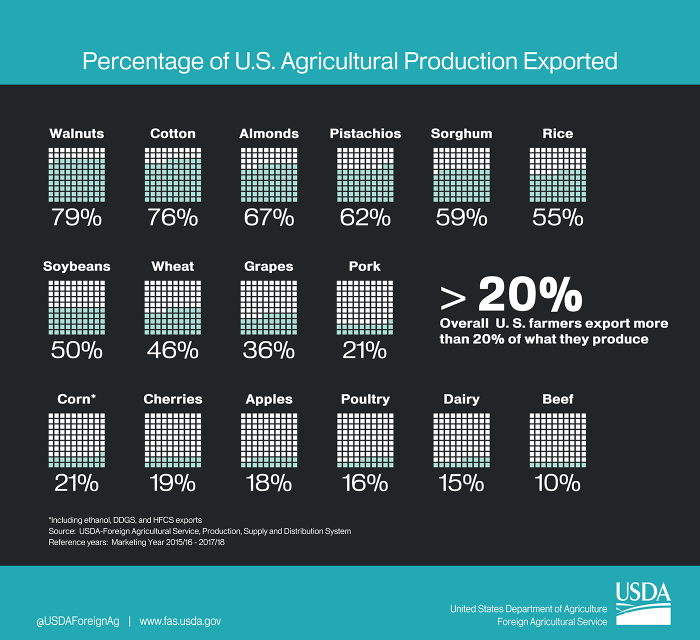 Continue Reading
US to spend $4.7B to aid farmers
Soybean farmers will be the primary beneficiaries of a $4.7 billion program to offset trade losses, The Wall Street Journal reports. The U.S. Department of Agriculture will make payments to the farmers under the program, which is intended to counter the impact of Trump administration tariffs and counter-tariffs by other countries, especially China. The USDA will:
Make $3.6 billion in payments to soybean farmers
Buy up to $1.2 billion of food from farmers
Spend $200 million on trade promotion
Starting Sept. 4, the USDA's Farm Service Agency will administer a program to provide payments to corn, cotton, diary, hog, sorghum, soybean and wheat farmers.  Soybean farmers will get the bulk of the money, $3.7 billion. Pork producers will get $290 million, while cotton farmers will receive $277 million.
The Wall Street Journal reported this story on August 27th 2018. Story is available by subscription to the WSJ.
Continue Reading
Fornazor International's Super Pro Plus, the all natural, 100% vegetable protein, is now Halal certified by Islamic Services of America.
This protein concentrate is intended for use in layer, breeder and broiler rations. It's a dense energy concentration, with a highly digestible protein and an ideal amnio acid profile. It has many of the same attributes of animal proteins, without any added animal protein sources.
A typical analysis has a protein level over 58%.
Available in 25kg poly bags, 50 kg poly bags, jumbo bags and bulk containers.
Halal certified.
For more information, call Fornazor International at 201 664 4000, New Jersey, USA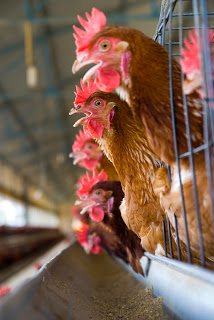 Continue Reading

Cornell University's College of Agriculture recently published an interesting article on cow environmental stress. It's the summer in many parts of the world. People are hot....and so are cows.
The article, authored by Curt Gooch, states:
"A visit on July 4th to a dairy farm that employs aggressive fan cooling for their dairy cows  reminded me how much cows really need direct evaporative cooling (sprinklers) to mitigate heat stress when summertime heat waves hit. Cows lying in their sand beds were aggressively panting and drooling saliva with every breath. While sprinklers cannot be located to cool cows when resting in stalls, they can do a great job at the feed bunk, holding areas, and return alleys. "
Keys to successful sprinkler systems include:
ample water supply, up to 50 gallons per cow per day
adequately sized pipe to deliver required water to sprinkler manifold pipes
low pressure within manifold pipes - about 20 psi
nozzles located so that cows' backs and upper flanks are soaked to the skin in about two minutes of water application
fans located over feedbunk to remove cow-evaporated moisture from immediately around the hair surface for the balance of a 10 to 15 minute wetting cycle
an appropriate system controller with proper settings
For your dairy farm's alfalfa needs, contact Fornazor International. We will be happy to give you current prices. 
Continue Reading
At 12:01 am on July 6th, the US/ China trade war officially began.
In an article from the New York Times,
"A trade war between the world's two largest economies officially began on Friday morning as the Trump administration followed through with its threat to impose tariffs on $34 billion worth of Chinese products, a significant escalation of a fight that could hurt companies and consumers in both the United States and China.
The penalties, which went into effect at 12:01 a.m., prompted quick retaliation by Beijing. China said it immediately put its own similarly sized tariffs on an unspecified clutch of American goods. Previously, the Chinese government had said it would tax pork, soybeans and automobiles, among other goods."
For the full article, go to:
www.nytimes.com/2018/07/05/business/china-us-trade-war-trump-tariffs.html
Continue Reading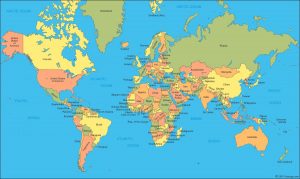 "All About Feed Magazine" presented the findings of "The Agricultural Outlook 2018-2027", a report presented on July 3rd in Paris by OECD (Organization for Economic Cooperation and Development) and FAO (Food and Agricultural Organization of the United Nations).
The report predicts global agricultural and fish production is to grow by approximately 20% over the coming decade, with considerable variation across regions. Strong growth is expected in Sub Saharan Africa, South and East Asia, and the Middle East and North Africa. Production growth in the developed world is expected to be much lower, especially in Western Europe.
For the complete article, visit:
https://www.allaboutfeed.net/Compound-Feed/Articles/2018/7/Growth-in-global-agriculture-less-demand-from-China-304694E/?cmpid=NLC|allaboutfeed|2018-07-04|Growth_in_global_agriculture,_less_demand_from_China
For your dairy and poultry farm feed needs, contact Fornazor International. We will be happy to provide quotes on a variety of animal and vegetable proteins. Ask about Super Pro Plus, a Halal certified vegetable protein. 
Continue Reading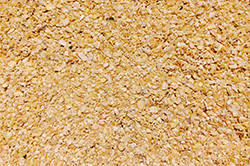 On June 23rd, the Wall Street Journal reported "investors are likely to get hit before the U.S. and Chinese economies feel the pain, meaning the trade feud could escalate."
"The U.S. has already put tariffs on steel and aluminum and will add a 25% tariff on $50 billion in Chinese imports starting next month. China is matching the U.S. tariff for tariff. These actions have sent U.S. steel prices higher and U.S. soybean prices lower."
In January 2018, a bushel of soybeans were priced at $9.60, in March $10.75, and on June 23rd, $8.80
For the entire article see:
Continue Reading
Today, The American Feed Industry Association has updated its members on the US/ China potential trade war.
In part, AFIA's International Trade and Pet Food Committee stated in mid June, the US announced its intent to impose two sets of tariffs on $50 billion of Chinese goods in response to China's unfair trade practices related to the "forced transfer of American technology and intellectual property theft" pursuant to Section 301 of the Trade Act of 1974. China has since announced retaliatory 25% tariffs on a selection of U.S. goods. Subsequently, in response, President Trump ordered the US Trade Representatives to identify $200 billion worth of Chinese goods for an additional 10% tariffs.
The first set of US proposed tariffs on Chinese goods are set to take effect on July 6th.
China's first list of tariffs on US goods will also be implemented on July 6th.
Pet food is listed on the Chinese list of US products that will be subject to 25% tariff. The tariff is currently 4%.
Import duty will also be raised on US soybeans.
It is hoped that the US administration and the Chinese government will be able to come to a favorable settlement in time to avoid these tariffs.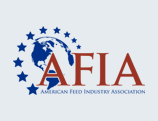 Continue Reading
Recent Posts
Archives
About Us
Name: Fornazor International
Location: Hillsdale, New Jersey, United States
Fornazor International, Inc. currently supplies a wide range of feed ingredients to the export market. Our feed ingredients include animal proteins, such as poultry feed; vegetable proteins, such as distillers grains, corn gluten meal, and soybeans; and various marine proteins.
We can also supply aquaculture feeds, pet foods, alfalfa pellets, forage grass and equine supplements and feeds. In addition, we have a full line of value added bakery ingredients and additives such as dough conditioners, as well as specialty foods. Contact us for more information.
View My Complete Profile